Service
Furnace & Boiler Repair Services in Northern Virginia
This winter season has taught us to appreciate the heating we have in our homes and how uncomfortable it can be without it. Heating your home uses more energy and costs more money than any other system in your home -- typically making up about 29% of your utility bill.
Service Overview: Don't let a malfunctioning heating system disrupt your home's comfort and safety! We provide professional and experienced boiler and furnace repair services across Northern Virginia, to ensure your home stays warm and cozy all winter long.
Key Benefits:
When you choose our furnace and boiler repair services, you'll receive expert care for an extensive range of heating systems, including:
Forced air furnaces
Thermostats Boilers
Humidifiers
Water Heaters
In-floor heating
Heat pumps
Baseboard heating
Air exchangers
Get A Quote For Our Services
Our experienced technicians know how to diagnose and fix issues with all types of heating equipment, helping you maintain a comfortable, healthy living environment.
Fast & Efficient Service We understand that a broken heating system can make your home unbearable, and that's why our team is dedicated to providing prompt and efficient solutions to your heating problems.
Expert Knowledge Our technicians are fully trained and equipped to handle a variety of heating systems, giving you peace of mind knowing that your home is in capable hands.
Customer Satisfaction Our commitment to customer satisfaction has helped us build a stellar reputation in Northern Virginia, with countless homeowners vouching for the quality of our services. Service Locations: Residential homeowners in Arlington, Fairfax, Loudoun, Prince William, Stafford, and Alexandria counties.
Take The Next Step Today! Don't let heating problems plague your home any longer! Get a free quote for our furnace and boiler repair services now, and reclaim your comfort, health, and safety.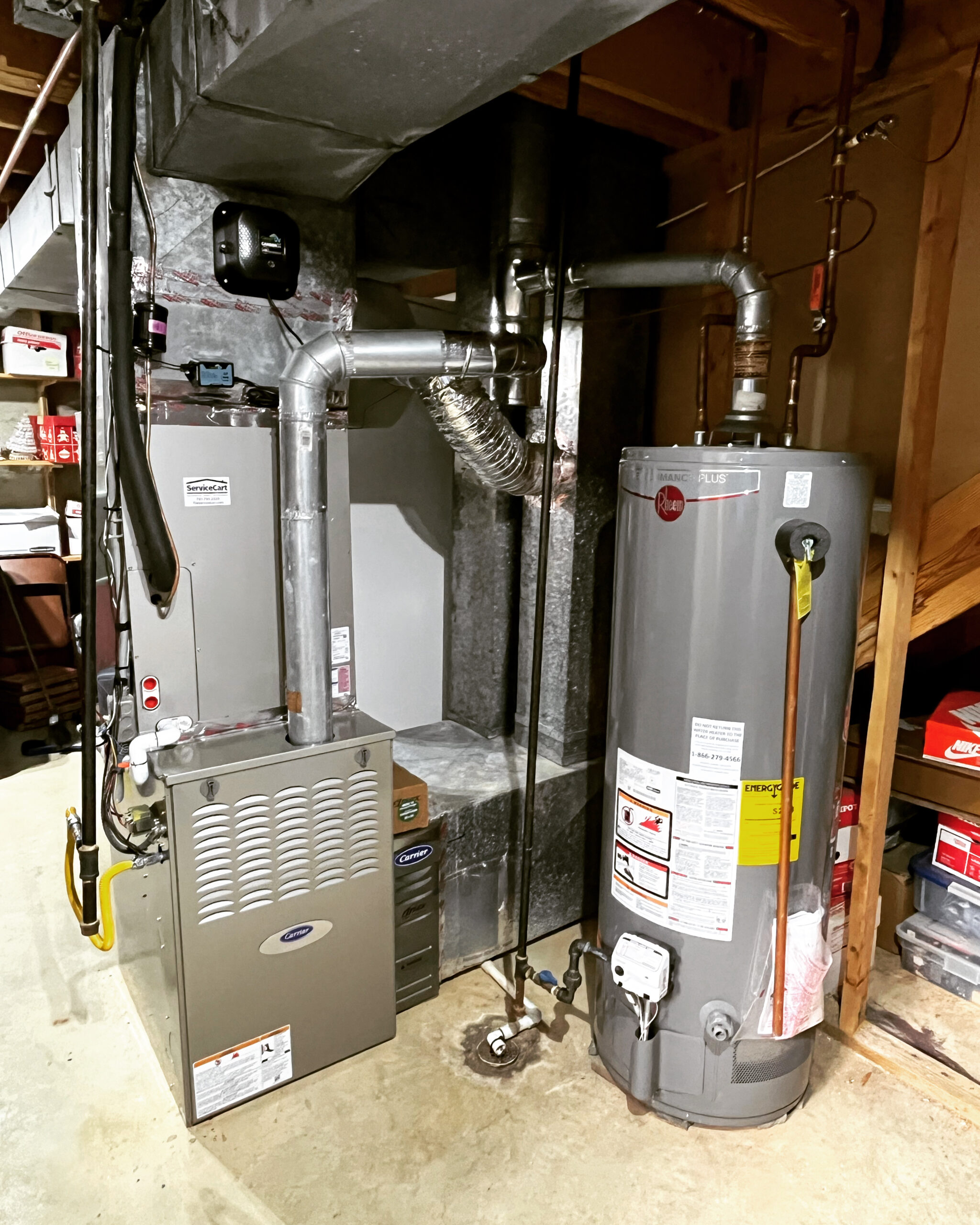 What are the various problems with furnaces & boilers?
As winter approaches, it's important to ensure your furnace or boiler is functioning properly. Unfortunately, there are a variety of problems that can arise with these essential heating systems. One common issue is a malfunctioning thermostat, which can cause inconsistent heating or an inability to turn the system off. Another potential problem is a clogged filter, which can reduce efficiency and overwork the system. Faulty ignitions, pilot lights, and gas valves can also cause the furnace or boiler to malfunction. In addition, leaks in the pipes or water pressure issues can lead to problems with the boiler. If you're experiencing any of these issues, it's important to contact a professional for reliable furnace and boiler repair.
How fast can our technician come to repair your furnace or boiler? 
When it comes to furnace and boiler repair, time is of the essence. Our team understands that a malfunctioning heating system can cause significant discomfort in your home or business, and that's why we're available 24/7 to provide prompt assistance. Our technicians are expertly trained to diagnose and repair a wide range of heating system issues, and we take pride in our ability to quickly and efficiently get your system up and running again. Whether you're experiencing a minor glitch or a major malfunction, you can trust us to prioritize your heating needs and provide a speedy resolution. Don't let a broken furnace or boiler disrupt your daily routine. Contact us today and let us restore your comfort ASAP.