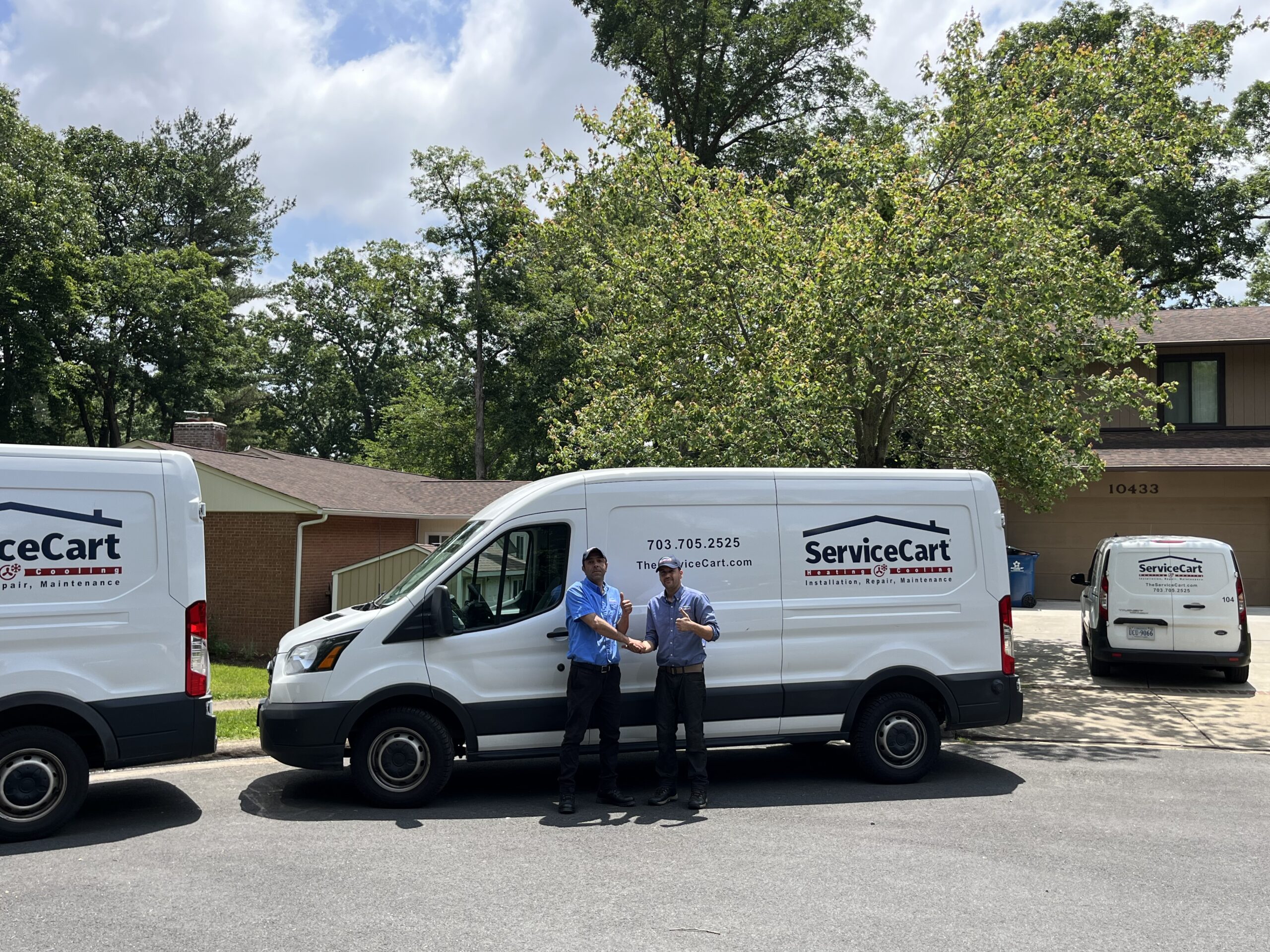 Heating and Cooling Supply & Maintenance Services
What are some common A/C and Heating Issues?
Air flow problem

Refrigerant or water leaking

Dirty air filter

Thermostat malfunctioning

High energy bill
The air conditioning unit is an integral part of any home, and the summertime is the worst time to have air conditioning issues. Routine air conditioning maintenance can be the difference between needing air conditioning system replacement or a simple system cleaning.
For the state of Virginia 14 SEER is the minimum required for new units. The higher the SEER rating, the more efficient the unit as they have variable stages of operation. Most older AC systems are rated around 10 SEER. Proper tune up and maintenance is the only way to make sure your air conditioning unit has a great output while using less energy.
With our complete A/C tune up, be prepared for the summer heat coming up!
We have worked with all different types of HVAC system including:
Central Air Conditioner – Most common for homes that wish to cool multiple rooms at once. Also known as a ducted system since it uses a split system that regulates air through ducts installed in the home.
Window Air Conditioner – Come in different sizes and is a single unit with all its components enclosed inside.
Hybrid / Dual Fuel Air Conditioner – Combines a gas furnace and an electric to bring you a cost effective and efficient performance. Heat pump works during the summer to pull hot air out of your home and throw it outdoors. This process is reversed during the winter and heat distributed throughout the home.
Geothermal Air Conditioner – Works by using the insulating properties of the earth. Requires intensive work to set up underground since it uses the temperature under 4-6 feet of land.
Take action and schedule your air conditioning service prior to any issues becoming complicated for you and your family!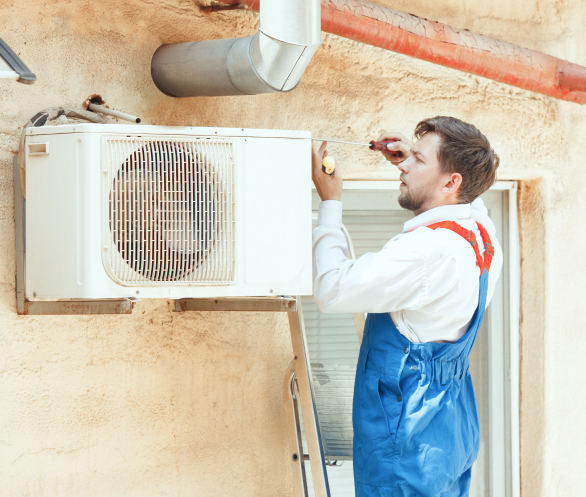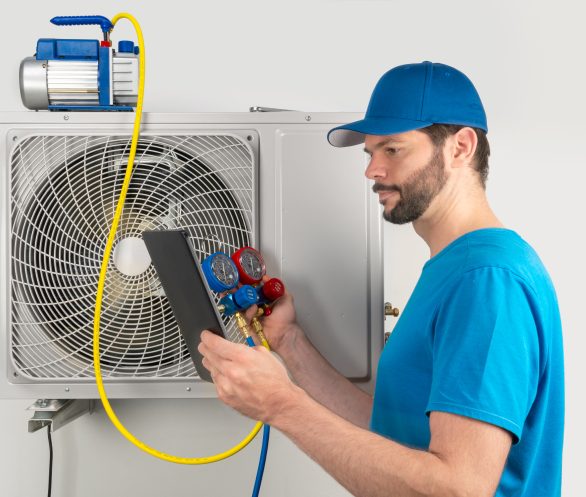 Heating
This winter season has taught us to appreciate the heating we have in our homes and how uncomfortable it can be without it. Heating your home uses more energy and costs more money than any other system in your home -- typically making up about 29% of your utility bill.
Heat pump
Although it may seem complicated, heat pump simply transfers heat from one place to another. They move heat between the inside air and outside air. They do not generate heat on their own. A typical unit will have two components, an outdoor unit which contains a coil and a fan, and an indoor air handler unit.
Furnace
Most furnaces work by heating air in one area and then distribute it though the home using ductwork and vents. The energy efficiency of your furnace is dependent on its Annual Fuel Utilization Efficiency (AFUE), which basically tells you how much of your fuel is used for heating. AFUE will decline over the years due to wear and tear so annual maintenance is not a suggestion but a requirement.
Boilers
The main purpose is to transfer heat to water by heating water and producing steam that can be used to heat the home. Boilers can use oil, gas or electricity to accomplish this. Whenever the thermostat notices a change in temperature, it indicates to the boiler to turn on or off.
Smart Thermostat – Install a smart thermostat to help ensure your heating equipment Is running only when you need it most.
Adjust the temperature – Turning your thermostat back 7 degrees for eight hours a day can help you save up to 10% on your heating bill according to the US Department of Energy.
Change your filter regularly – Furnaces with dirty filters must work harder, replacing the filter often can help cut back heating cost.
Schedule a tune up – Tune ups generally involve cleaning and testing the heating equipment and looking for signs of corrosion or damage.
An efficient HVAC system will not only provide heating and cooling, but it will also properly circulate and filter your homes air.